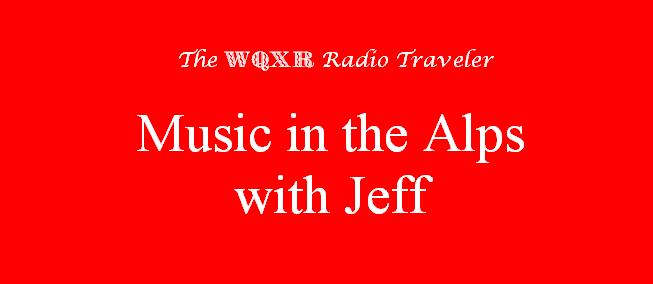 During the week of August 15th, through August 23, 2007 the New York Times radio station WQXR-fm, sponsored a music trip to Switzerland focusing on the Lucerne Music Festival, held under the direction of the famed conductor Claudio Abaddo. The trip was hosted by WQXR's morning announcer Jeff Spurgeon who played double duty not only attending to the touring group but also in the live broadcasting of four performances aired over WQXR.

This year's Festival highlights included a Lieder recital by Renée Fleming, accompanied by Hartmut Hoell, a concert by the Mahler Chamber Orchestra under the direction of Pierre-Laurant Aimard and finally a performance of Mahler's Symphony No. 3 in d minor played by the Lucerne Festival Orchestra under the direction of Claudio Abaddo, with solos by the Swedish contralto Anna Larsson and chorus.

The music alone would almost have justified the trip. But then again, we were in the Alps and no one can escape to be enthralled by the beauty of those awesome mountains. And awesome they are as we could well attest during a trip on the Glacier Express from Lucerne to St. Moritz. Similarly, an ascent by cog railway to the top of Mount Pilatus in Lucerne, and a subsequent descent by air gondolas on the opposite side did much to drive home the majesty of the terrain. All along the peaceful cows grazing on the slopes unintentionally ringing the bells hanging from their necks completed the scene of beauty and serenity that most of us are familiar with only through post cards. But this was the real thing and it was truly idyllic.

St. Moritz can only be described as a playground for the super affluent. It combines all of the attributes previously mentioned with what many consider as the best ski slopes in the world. And yet, it is a quaint old town dating back hundreds of years. Our group had the pleasure of dining in the oldest house still standing in St. Moritz and converted to a restaurant, the "Chesa Veglia".
Continue